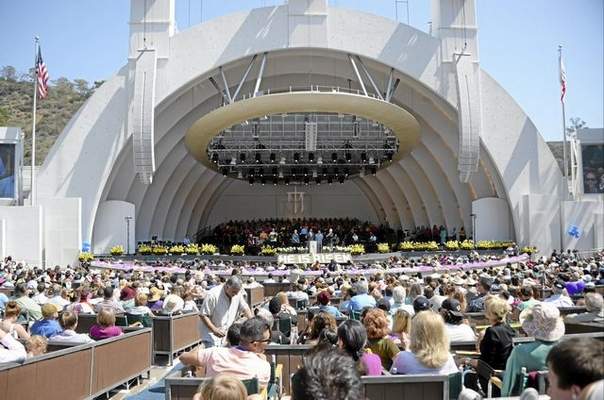 By billalpert | Bill Alpert Journal , Events
One of the joys of being a musician is the ability to be part of a special experience for a live audience. Today's Easter Service at the Hollywood Bowl was such an occasion for me. Sharing your music with 15,000 people at once may not happen every day, but when it does, it's a unique thrill. And yes, performing can be stressful to be sure, but the transcendent moments when you're truly in the zone, are the moments your remember.
Whether you are performing for thousands or just for a few friends, whether you're paid for your work, or just performing for the love of it, being that musician in the center of a live performance is unlike anything else in day to day life.
Most of all, as a performer and a teacher it is an honor and privilege to be able to share great music with others. I always hope that my audience (and my students) understand the motive and spirit behind what I do. Music is transformative in every sense of the word. When all is said and done, making the world more beautiful is the ultimate legacy for a true musician of any level, age, or genre. It is our reason for being.