By BY02RDDc5C | Studio News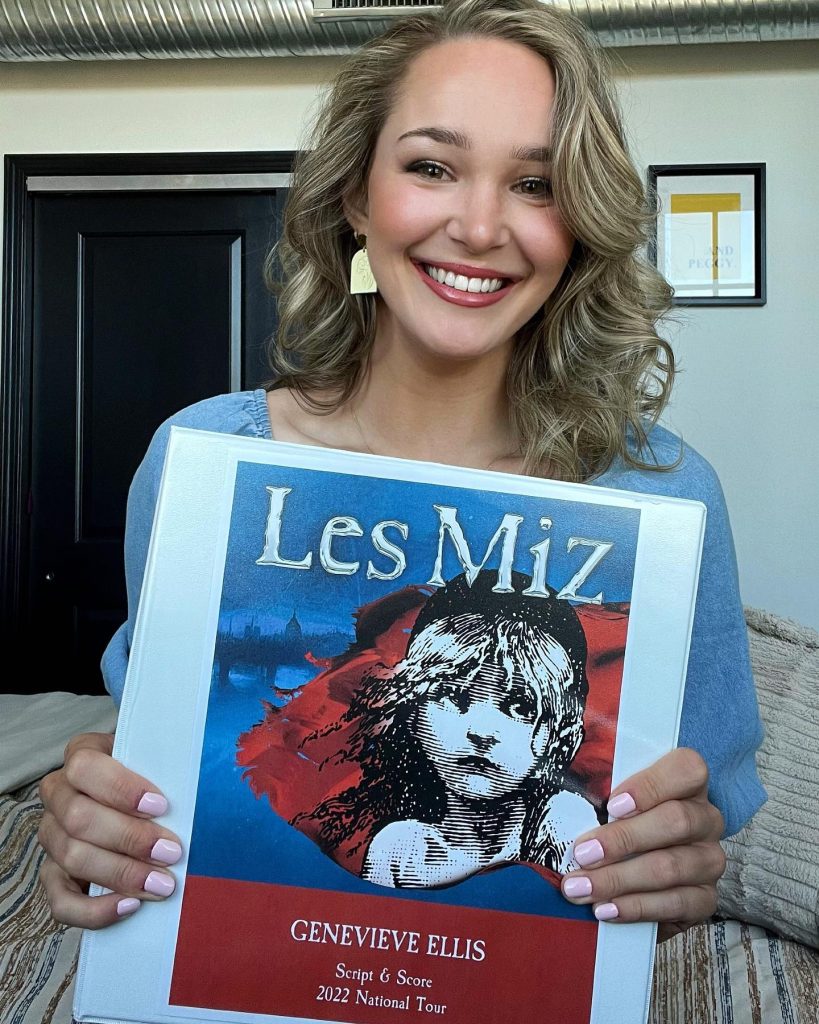 Studio graduate Genevieve Ellis has been cast in the 2022 National Tour of Les Miserable. Ms Ellis writes:
I am joining the 2022 National Tour of Les Misérables as Ensemble u/s Fantine. As a non-union, non-represented actress, I didn't even think my self-tape would be watched. I grew up singing these songs and loving this story, and I am truly just so honored and grateful to be a part of this incredible team. In the meantime, I'll keep working on overcoming my imposter syndrome, and trust that I was asked to be here for a reason and because I am ready. I'm ready! Let's do a Broadway national tour!
We are thrilled and proud of Genevieve's accomplishments. Look for a bright future for this studio graduate!