By billalpert | Events , Student News , violin , voice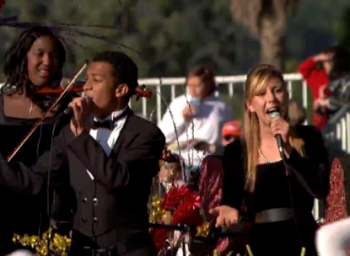 Hannah Meisser (right) sings at this year's Rose Parade.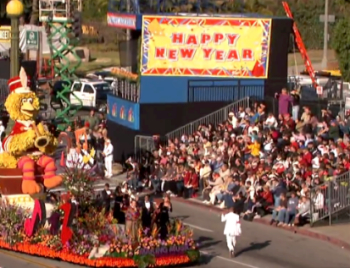 Hannah's float won the President's Trophy!
A gorgeous New Year's day in Pasadena marked the first appearance of an Alpert Studio student in the illustrious Rose Parade. Student Hannah Meisser was selected to perform on the Sesame Street themed float sponsored by NAMM, the trade association of the music industry. The float also featured a violinist (not a common sight at the Rose Parade!) and was followed by the impressive Bands of America Honor Band.
Congrats to Hannah, on being selected for this honor. And Happy New Year to all!