By billalpert | Events , The Kitchen Sink , violin , voice
Wow! Congratulations to all our voice and violin students who particpated in our best recital ever! Everyone did a wonderful job; you should all be proud of your efforts. Be assured your teachers and parents are equally proud!
Here are a couple of photos from the event.
Do you have recital photos or stories to share?
Send us an email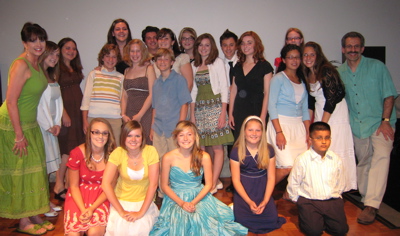 Our "Class of '07"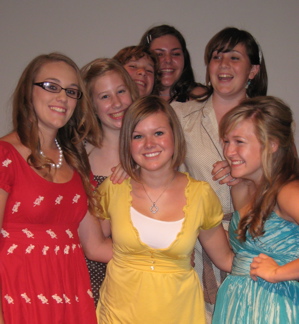 Happy recital participants celebrating a job well done!
Upcoming lesson schedule will be as follows:
Voice Students: No lessons on Monday, Memorial Day but normal schedule the rest of that week.
No lessons the week of June 4. Lessons will resume with normal schedule on Monday, June 11.
Violin Students: All lessons will continue according to normal schedule.
We wish everyone a great summer. Keep practicing and attending your lessons!!
Bill and Melanie Alpert